Green garlic (bunch)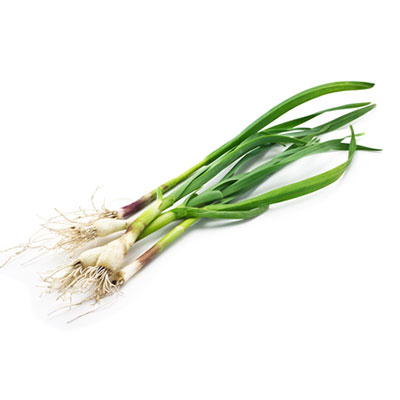 Product Availability: No stock
The green garlic has a unique aroma and flavour that makes them highly recommended scrambled, for salads or stir fry. It contains around 15 garlics.
They are harvested before they ripen so their taste is smooth. Garlic is expectorant, diuretic and stimulant. It has always been used as an antiseptic. This tender garlic is delicious candied, fried, or roasted. They are also a good decoration for the dishes. They can be cooked grilled, in tortillas or scrambled, in mines and tempuras or as a garnish of fish and meats. There is a wide variety of dishes in which garlic can play an important role.

The green garlic is a vegetable that is not out of fashion and its production is booming, customers that try it, repeat. Sometimes they can appear cleaner than usual and with the first reddish layer removed as some farmers clean the product with water under pressure.

In the green garlic, the intense flavour of the garlic is combined perfectly with a more soft and nuanced touch and the herbaceous freshness.
muy ricos y ajos de verdad no como los que venden en fruterías, muy contenta.
Amparo Cuartero
Castilla la Mancha (Spain)
Your cart has been updated