White table wine 75 cl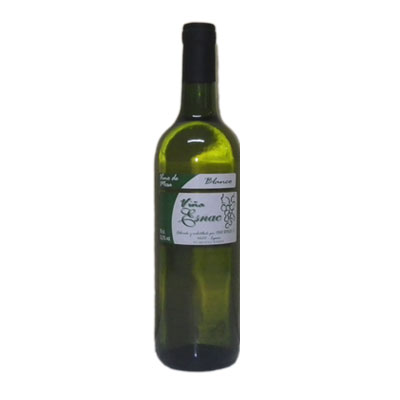 Product Availability: In stock
We offer a fine and elegant in nose wine. Fruity and intense flavor, with hints of banana and pineapple containing little acidity.
White table wine "Viña Esnac"
Color: Greenish yellow.
Texture and flavor: Fine and elegant in nose, with intense aromas of banana and pineapple, floral and fresh herbs. Tasty and aromatic, low acidity and surround with an elegant retro nasally.
Alcohol content: 12,5 % vol
Format: 75 cl
Grape Variety: Airén
https://booksfactorypdf.weebly.com/about.html KW: Hack Money ROBLOX 2020 OCTOBER UPDATED ROBLOX Wiki Gift Cards 2021 Best Robux Generator 2020 DECEMBER UPDATED All ROBLOX Gift Cards 2021
MixJet
por 2.50 me esperaba un tipo Don Simon de brik y me encuentro un vino más que respetable que agradable sorpresa
Javier Aldecoa Larrazabal
un vino que cumple de sobra y a un precio de risa
Dolores Tomás del Toro
para su precio cumple más que de sobra, esperaba un vino baratero y es más que decente y rico
Merche Eizmendi
Saturday, 27 February 2016
con lo bueno que es este abra que probar el tinto
Sebastian Peanilla
Castilla la Mancha (Spain)
Your cart has been updated