Strands of saffron in a box (1 g)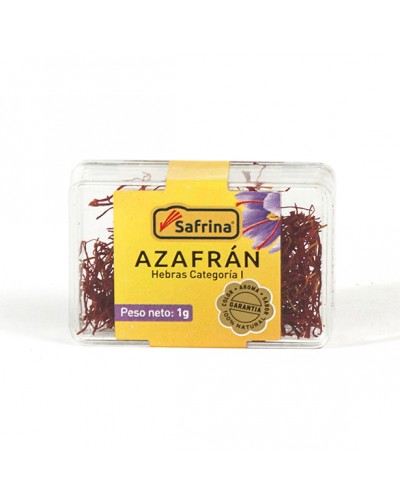 Product Availability: No stock
100% natural strands of saffron, without artificial colours or additives. Category 1 premium strands to enrich a multitude of dishes.
There are many possibilities to combine this saffron in different dishes.
You can make different rice dishes such as saffron rice and lamb broth, saffron risotto with prawns, rice with vegetables, rice with chicken in frying pan, tortilla of risotto with saffron stuffed with ham and cheese, vegetable soup or even a paella with seafood and curry for New Years Eve.
There are so many possibilities that if you can not think of a recipe you will find hundreds on the internet or in your favorite cookbooks.
de lo mejor que habéis metido recomiendo 100%
Arantxa Askasibar
Your cart has been updated