Natural saffron seasoning for paella (9 g)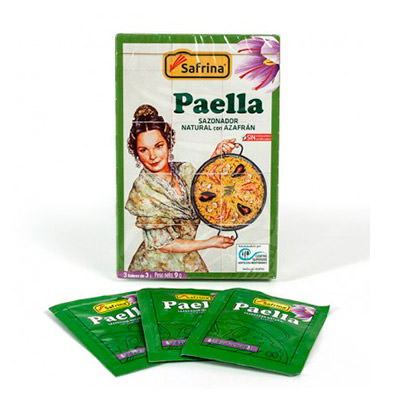 Product Availability: No stock
Natural saffron seasoning for paella presented in a box containing 3 envelopes of 3 grams each.
This is a 100% natural product made with saffron and the best ingredients to provide your traditional or modern rice dishes with an exquisite taste, a natural colour and the tempting aroma that only the most pure saffron can offer.

Ingredients: Garlic, paprika, rice flour, saffron extract, bay leaf, pepper, saffron and clove.
da un sabor especial a los arroces para mi es un producto que no dudaré en recomendar al resto de clientes
Mª Carmen Martinez
Muy bueno pero hay que tener en cuenta que lleva trazas de gluten.
Patricia
Your cart has been updated