Muscadine wine Dolç-Or 75 cl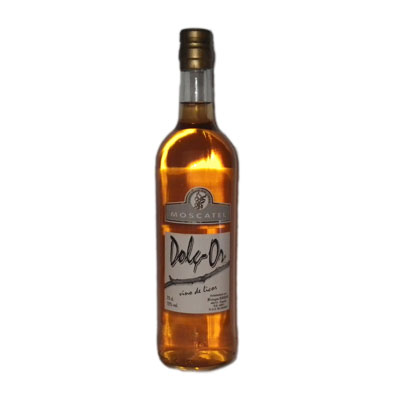 Product Availability: In stock
Known as Mistela in the area of Valencia, from the muscatel grapes this sweet natural product is obtained. Ideal as a starter or dessert with distinguished taste and a rich golden tone that makes it really appealing.
Liqueur wine muscadine "Dolç-Or"
Color: Pale yellow with golden intense tones.
Texture and flavor: The variety confers a unique and excellent aroma. Elegant, silky, sweet, balanced and long-Flavor.
Alcohol content: 15 % vol.
Format: 75 cl.
Pairing: As an aperitif or as a dessert. Serve chilled or even with ice.
barata y rica, me recuerda a mis tiempos universitarias en valencia donde no sabia aún ni lo que era cuando un profesor nos llevo a una feria de vinos.
Juan Antonio Fuancillas
delicioso, a mi mujer le encanta
Jose Luis Urtijo
Saturday, 27 February 2016
que bueno es, y nos sale tirado de precio con vosotros
Sebastian Peanilla
en casa les encanta, sobre todo si esta frio
m.jose paul perez
Castilla la Mancha (Spain)
Your cart has been updated