Italian Pepper (500 g)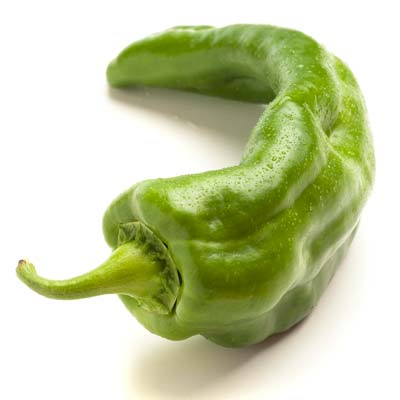 Product Availability: No stock
Italian pepper is sweet and also known as frying pepper although the healthiest way to consume it is to bake it in the oven.
This sweet Italian pepper is one of the best known varieties in peppers. It is also the most consumed and harvested in Spain. It is harvested between October and May although it is easy to find it available every month of the year in our markets.

Italian pepper is also known as fried pepper as it accompanies very well roasts such as pork or veal. It is also delicious filling it with other meats or tuna.

It is of an elongated and quite thin form that ends in tip, presents an intense dark green skin that changes to red as it ripens. Each Italian pepper can measure up to 10 cm. Its meat is of medium thickness and very sweet. Its taste resembles green bell pepper, although it is softer than this, and for this reason it can be substituted in any recipe.

It is one of the most cultivated peppers varieties in the orchard since it is very versatile in the kitchen like fried pepper. A very simple recipe is to use slices of turkey and cheese and make rolls inside the peppers previously washed and cleaned of pips. Put the Italian pepper in the oven with salt and a little oil above the peppers and in 20 minutes at 200 degrees we will have some delicious peppers. This recipe is so simple that it can be made in the microwave in much less time.
muy ricos, muy tersos, muy sabrosos.... de calidad
David Alonso Gonzalez
BUENIISIMOS, RECOMIENDO EST PAGINA. PRODUCTOS DE CALIDAD
LUIS
Your cart has been updated