Green plantain (kg)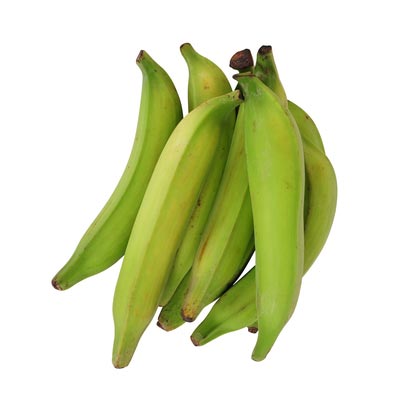 It is a type of green banana that is consumed exclusively cooked.
It is larger than the common banana. Its color is green and in optimum state of ripeness it acquires a yellowish tone with spots and brown stripes.
Its consumption in crude is not recommended as it can be indigestible. It is handled like a vegetable, cooking with the skin, roasted horizontally without peeling. Also boiled or baked as if they were potatoes roasted with skin to accompany meat dishes or fried slices. It is used as an ingredient in certain soups.
There are yet no reviews for this product.
Your cart has been updated