Caribbean coconut (per unit)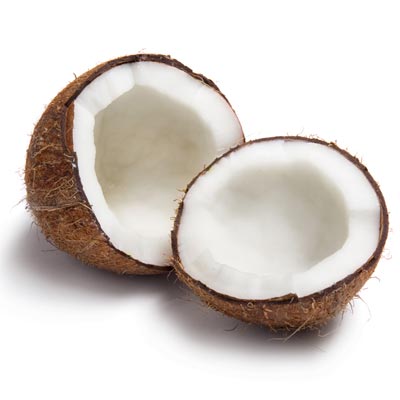 Product Availability: In stock
The Caribbean coconut is a fleshy fruit, very aromatic and juicy and with an intensely sweet taste. It is rich in minerals, potassium and fibre.
Coconut is a single species containing multiple varieties that differ in colour of the fruit which may be yellow or green. The fruit is fleshy, juicy and sweet.
It is a tropical fruit and clearly requires this climate of abundant light and high humidity.
Among the largest producers of Caribbean coconuts Indonesia stands out followed by the Philippines and India. Although fresh consumption is well spread it has an interesting market for bottled coconut water that is naturally found inside the fruit cavity.
There are 3 groups of coconuts, small, giants and hybrids and in each of these groups there are many varieties.
History and origin of the Caribbean coconut
The origin of the coconut is a subject of discussion because many believe it comes from South Asia while others cite its origin in South America.
Fossils have been found in New Zealand which grew 15 million years ago. They are even oldest records which appeared in various regions of India.
Coconuts are mentioned in the poem of Sri Lanka Mahawamsa the from the II century to the first century BC. Between 575 and 608 King Aggabodhi I planted a garden of coconut trees which is probably the first recorded coconut plantation.
There is more evidence of Indo-Pacific origin either around Melanesia and Malaysia or the Indian Ocean. Although ancient remains were found in Australia and India but the oldest fossils of palm trees was originated in America.
The coconut is well preserved floating in the water and it is likely that its extension was not only a human factor carried by sailors and the fruit could spread to other regions driven by marine currents. This factor creates more discussion on the origin of this fruit.
Properties and benefits of coconuts
Due to its softening properties coconuts are used in creams, soaps and shampoos.
Low intake of carbohydrates and protein.
Rich in minerals that help in bone mineralization and potassium.
Prevents skin and helps in the regeneration of nails, hair and teeth stains.
Very nutritious fruit highlighting its fibre contribution.
Coconut milk being diuretic helps prevent fluid retention.
Regenerates flora so it is considered a natural isotonic beverage.
buenos y con sabor intenso,
jota
Your cart has been updated